Back
More about this specialist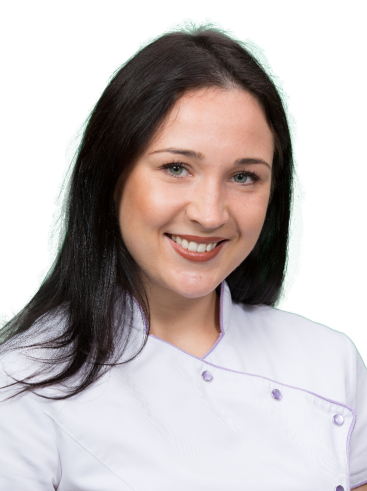 Modesta Jukna
Podologist
Provides consultations on foot and nail health problems, their care, provides therapeutic foot care for patients with nail and foot problems, as well as performs care for healthy feet. Performs correction of ingrown nails, treatment of nails affected by fungi, skin thickening, treatment of corns, blisters, hyperkeratosis, cracks, treatment of warts, as well as performs nail prosthetics with a healing gel.
Accepts adults and children from the age of three years.
Provides services paid by insurance companies and patients.
Education and work experience
Since 2021

Podologist at ''Veselības centrs 4'' (Health center 4) branches

2018-2019

Podologist at ''Veselības centrs 4'' (Health center 4) group company "Liora", podologist at ''Pēdu pasaule''

2018

Graduated from P. Stradins Medical College of the University of Latvia

2016

Graduated from Riga Stradins University
"