About "4th Dimension"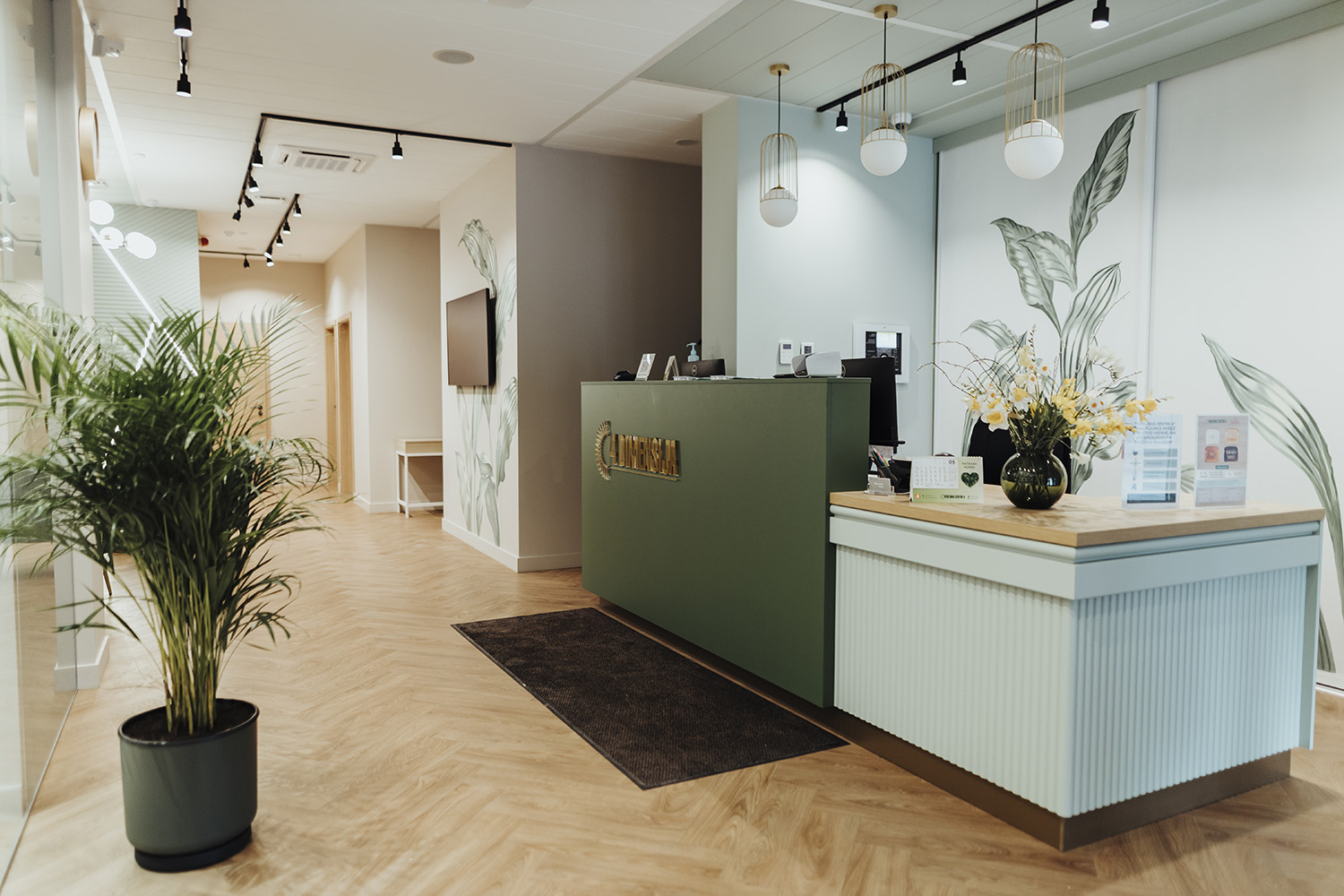 We know how to stop time!
"4. Dimensija'' was founded in 2002, and in the year of its 20th anniversary, it moved to new, renovated premises in Riga, Tallinas street 18, working in synergy with Veselības Centrs 4 group company Beauty Institute Liora. In this way, customers can be provided with an even wider range of aesthetic medicine and beauty care services. During the ceremonial address, the head of this and several other Veselības Centrs 4 branches, Zane Rēvalde, emphasized the significance of the big changes: "20 years in business in theory is the average life cycle of a company. On the other hand, 4. Dimensija is continuing its development with double capacity, an even wider range of opportunities, in an even more inviting atmosphere in the year of its twentieth anniversary."
About the history of the building at Tallinas street 18 – the Beauty Institute Liora was the first to be established in this building, in 2004 setting the highest industry standards both in terms of offer and customer service. At the moment, three institutions of Veselības Centrs 4 group, related to aesthetics and beauty care, operate in the Tallinas street building – 4. Dimensija aesthetic medicine clinic, Beauty Institute Liora and International CIDESCO Riga School of Cosmetics.
With the move of 4. Dimensija clinic under one roof, all the offers related to beauty care are now combined: high-quality aesthetic medicine services provided by 4. Dimensija, various beauty care procedures at the Beauty Institute Liora and excellent educational opportunities for the students of the CIDESCO school, working with the highest-level material and technical base. In this way, a full-fledged synergy of all structures has been achieved, providing a high-quality learning environment and career opportunities for future specialists, as well as a unique technology base for existing beauty care and medical specialists. The result of the interaction is a wide offer of aesthetic solutions in one place – from daily beauty rituals to a complex treatment plan for full-fledged aesthetic transformations from head to toe.
The motto of 4. Dimensija – "We know how to stop time!" – is more than a slogan – it is a promise that is fulfilled thanks to a team of experienced specialists who do their work with a genuine concern for the achievement of the customer's goals and well-being.



Complex, individual approach
The combined concept of 4. Dimensija and Liora envisages a complex, individual approach to achieving and maintaining the aesthetic goals of customers. The basis of a beautiful and well-groomed appearance is health – this aspect is taken care of by 4. Dimensija team of medical specialists: dermatologists, podiatrists, hair transplant specialists etc. The clinic uses the latest and most effective technologies from the world's leading manufacturers of aesthetic solutions. 4. Dimensija is part of the network of Veselības Centrs 4 clinics, and its customers have access to all Veselības Centrs 4 specialists and technology base.
The next step is to achieve a beautiful appearance as quickly and efficiently as possible. This is possible thanks to the latest facial and body aesthetics technologies, the skills of experienced beauticians and beauty care specialists, as well as professional products and preparations available only in clinics.
A full-fledged beauty plan is not possible without rest, so you can regain inner peace in the SPA area of the clinic, enjoying the sauna and steam bath or refreshing yourself in the jacuzzi. In order to fully take care of a neat appearance or indulge in daring style transformations, visitors are taken care of by skilled hairdressers, manicure and pedicure specialists. Concept hair salon offers a wide range of services, professional stylists recommend the most suitable hair cosmetics for each customer according to hair characteristics and hair type. Stylists work exclusively with the products of the world-renowned brand Kevin Murphy. For the convenience of customers, it is also possible to buy the product on the site.
The renovated premises at Tallinas street 18 are provided with even better environmental accessibility that meets the requirements of the medical institution – customers can use both the ramp and the elevator, as well as access to all specialists' offices and other rooms as comfortably as possible.
Learn more and apply!
Tallinas street 18, Riga
Phone: 26623624, 67016716
E-mail: 4@dimensija.lv