Back
Biorevitalization – increased skin hydration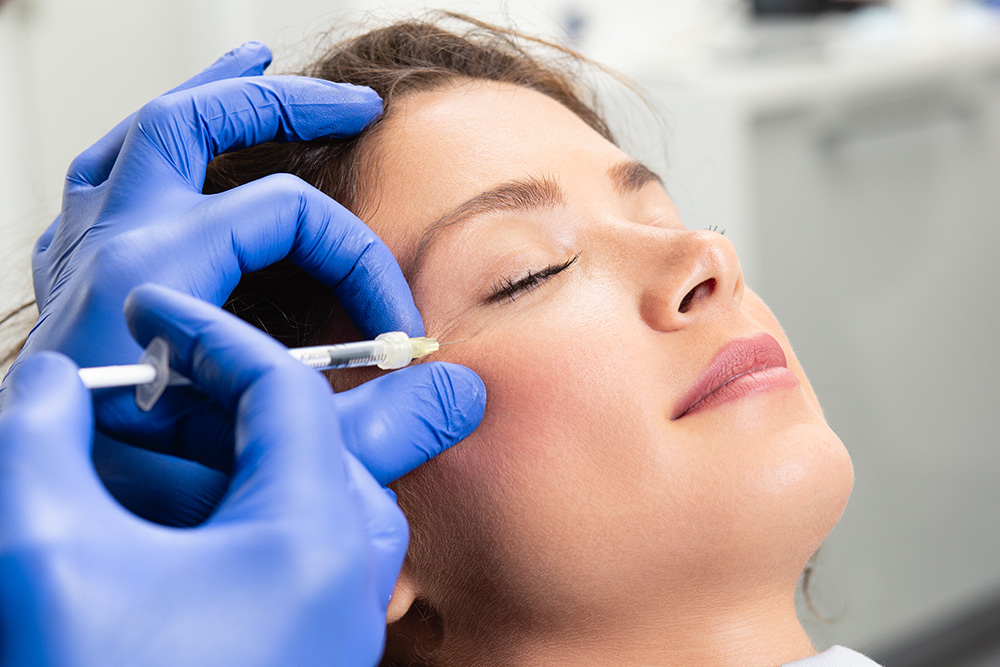 One of the "challenges" for facial skin is the pleasant summer season. Over time, the skin loses hyaluronic acid, which is one of the main skin moisturizers, and this process is accelerated under the influence of sunlight. When exposing the skin to direct sunlight for a long time, it should be provided with additional hydration – by performing biorevitalization procedures. During biorevitalization, natural, purified hyaluronic acid is injected into the skin. The procedure provides a gentle stimulating effect on the skin – restores the skin's immune protection, improves skin metabolism, stimulates fibroblast activity, provides deep hydration and restores the skin's balance.
Biorevitalization. Effect of the procedure:
deeply moisturized skin;
healthy skin appearance;
reduced wrinkles;
renewed skin tone and elasticity;
tightened face oval.

Biorevitalization. Advantages:
the skin is protected from the effects of free radicals inside the skin;
the method provides an opportunity to work with the sensitive skin around the eyes, filling small wrinkles.

Course duration: 2-3 times every six months, the exact amount of the course is determined by a specialist.
Areas of influence: Face, neck, décolleté, palms.
Biorevitalization. Contraindications:
hypersensitivity to the active substance or any of the excipients;
injection site infection;
pregnancy, breastfeeding;
oncological diseases;
uncontrolled and/or uncompensated systemic diseases.
Prices
Prices for "4. Dimensija" services
Mesotherapy
Biorevitalization (with medical indications)
130.00-200.00 €