Back
Removal of tattoos and permanent makeup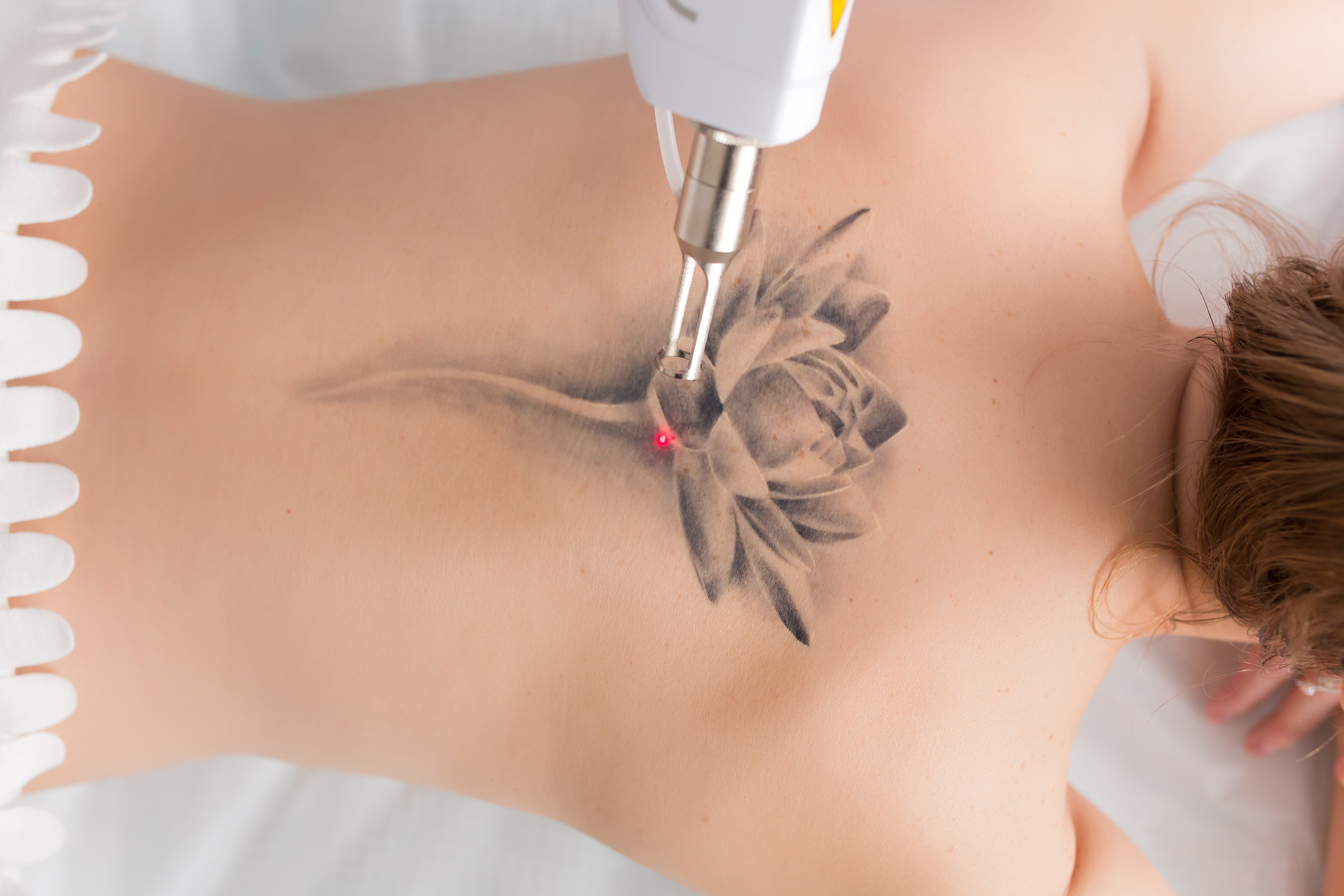 Tattoos and permanent makeup are common these days. As a result, the need to correct, erase or change faded, blurred or failed tattoos and makeup lines is also increasing. In such cases, the help of a qualified specialist and the most effective technologies is required.
Tattoo and permanent makeup removal is performed by a dermatologist using laser therapy as the most effective method. The laser acts on the pigments of the tattoo or permanent makeup with a high-intensity light pulse, splitting them into finer particles, which are gradually removed from the body.
The type of laser used depends on the pigment of the tattoo. The black pigment absorbs all laser wavelengths, which makes the removal of such a tattoo easier. On the other hand, other pigments react only with specific wavelengths, so removing colored tattoos is more time-consuming, but not impossible.
Regardless of the color or size, the removal of the tattoo takes place in the form of a course - once in one and a half or two months and can last up to a year.
How is tattoo removal done?
During the laser procedures, the client and the dermatologist use protective glasses. Since the removal of tattoos causes some discomfort, before the procedure, a pain-relieving gel is applied to the treated area, which reduces the unpleasant sensations. During the procedure, the laser pulse through the skin acts directly on the pigment, without affecting the surrounding tissue. After the procedure, a care product and a bandage are applied to the treated area, the dermatologist explains the future care of the tattoo.
"4. "Dimensija" specialists have a wide range of laser technologies suitable for each tattoo.
Alma-Q laser platform with Nd: YAG, LP, QLP and Q-switched modes;
Q-Switch ruby laser – especially suitable for removing black, gray, purple and blue tattoo shades;
DEKA Q-Switch Nd:YAG laser (1064 nm) - effectively removes not only black but also colored tattoos. Maximum reduced risk of scarring;
ALMA Lasers Harmony®XL laser with Q-switch.

The frequency of procedures and the laser used will depend on the age, size, color, depth of the tattoo, as well as the client's skin tone. After each session, the tattoo will become lighter.
What should be considered when removing tattoos?
After the procedure, the skin may be sensitive and reddened, temporary swelling, small blisters may form;
the treated area heals in an average of two weeks;
during the course of tattoo removal, it is strictly forbidden to expose the treatment area to sunlight - it can cause hyperpigmentation. During the course of procedures, you should avoid visiting a bathhouse or sauna and warming up in a bath;
lighter areas of skin may appear in place of the removed tattoo - the skin tone in these areas will even out over the course of a year. In rare cases, an inconspicuous tattoo "shadow" can be seen in the treated area.
Prices
Prices for dermatology services
Dermatology
Medical procedures with the Alma Q laser
120.00-320.00 €