Back
Genesis SmartDrivity™ platform for lasting effect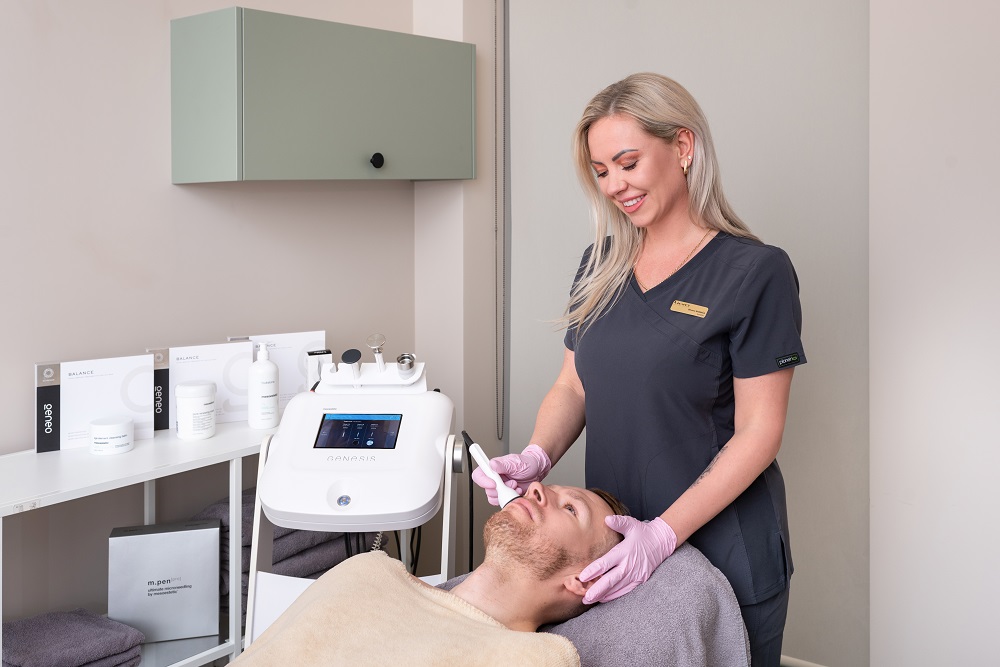 The Genesis SmartDrivity™ medical device from the manufacturer Mesoestetics combines Smart RadioFrequency and Smart Transcutaneous Drive technologies and implements 44 basic programs, as well as individual programs that can be customized for each customer. The non-invasive technology of Genesis SmartDrivity™ ensures a deep effect, allowing you to get a long-lasting result without pain and discomfort in the shortest possible time.
Effect of the procedure:
restoration of skin tone – lifting effect, tightening of the face oval;
wrinkle reduction;
restoration of skin moisture;
renewal of "tired" skin.

The procedure is especially recommended during the rehabilitation period after invasive procedures and plastic surgeries, including eyelid surgeries.
Smart Transcutaneous Drive technology combines electroporation and electrophoresis, which ensures the administration of active substances into the skin.
Smart RadioFrequency technology uses radio frequency in 2 modes:
in the capacitive mode, cellular metabolic processes are accelerated and tissue supply with oxygen is improved, the synthesis of collagen, elastin, and hyaluronic acid is promoted. High-intensity red LED light increases fibroblast activity and promotes collagen and elastin regeneration;
in the resistive mode, the radio frequency acts on the deep layers of the skin. By reaching fatty tissue, lipolytic and draining processes are promoted, but by acting on collagen and elastin fibres, wrinkles are reduced, and the oval of the face is improved.

The effect of mesoporation in combination with active preparations is equivalent to that provided by aesthetic injections.
Course duration: the procedure can be carried out both to obtain an immediate effect and in the form of a course, combining with other methods to obtain the maximum long-lasting effect.
Contraindications:
open wounds;
acute inflammation of the skin;
skin diseases (acne in the active phase, eczema, acute dermatitis).
Specialists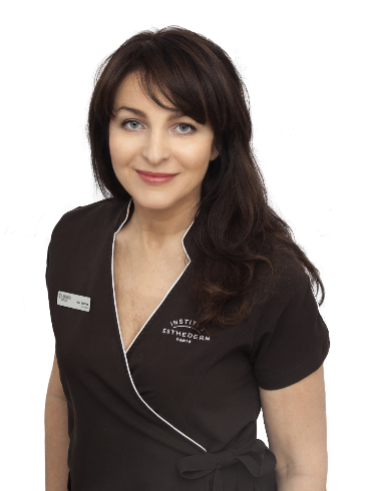 Gita Gurska
Cosmetician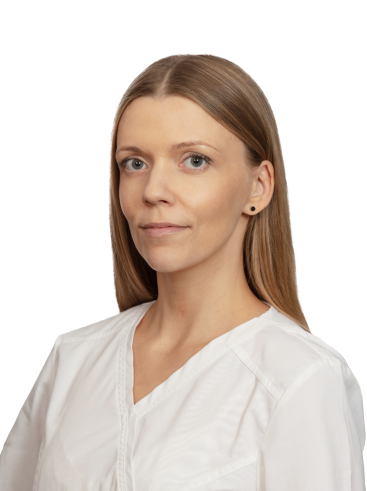 Sandra Pranca
Beautician