Back
IPL therapy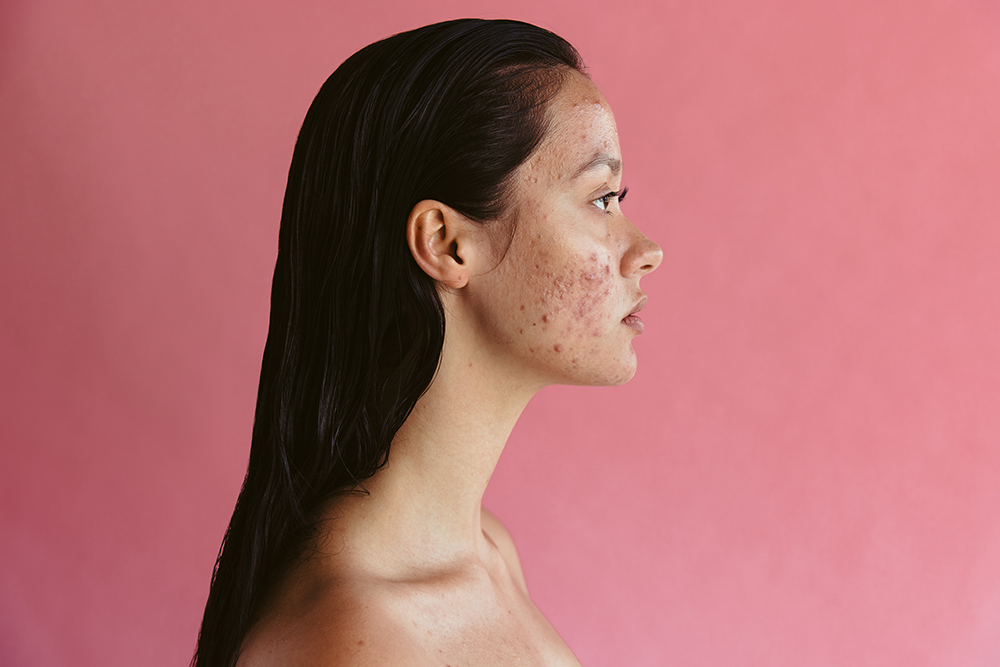 A procedure with high-intensity light pulses for the treatment of oily, problematic skin prone to acne, as well as for improving the condition of the skin and its external appearance.
IPL therapy is based on the physical property of high-intensity light pulses with certain wavelengths that penetrate the skin structure, performing a therapeutic effect.
The powerful bactericidal effect of light is used in the treatment of problematic skin. A chemical reaction occurs that produces oxygen molecules that destroy the bacteria and stop the development of acne. There is a decrease in the activity of the sebaceous glands, which also results in a decrease in the secretion of sebum; collagen and elastin synthesis processes are activated, reducing pore expansion and eliminating post-acne pigmentation.
The procedure is a little painful, does not injure the skin surface, and does not require a rehabilitation period after the procedure. The procedure is performed with the EXILITE device. It helps not only to treat acne and solve pigmentation problems, but also to reduce the redness of the skin in the early stages of rosacea.
Prices
Prices for dermatology services
Dermatology
Selektīvā fototermolīze ar intensīvi pulsējošās gaismas iekārtu IPL (1 impulss)
30.00-150.00 €
Selective photothermolysis with an intense pulsed light device (IPL) (face or neck, neckline) without anesthesia and bandage costs (depending on the treated surface area) with Alma Harmony XL
100.00-200.00 €