Back
Laser helmet for promoting hair growth and reducing hair loss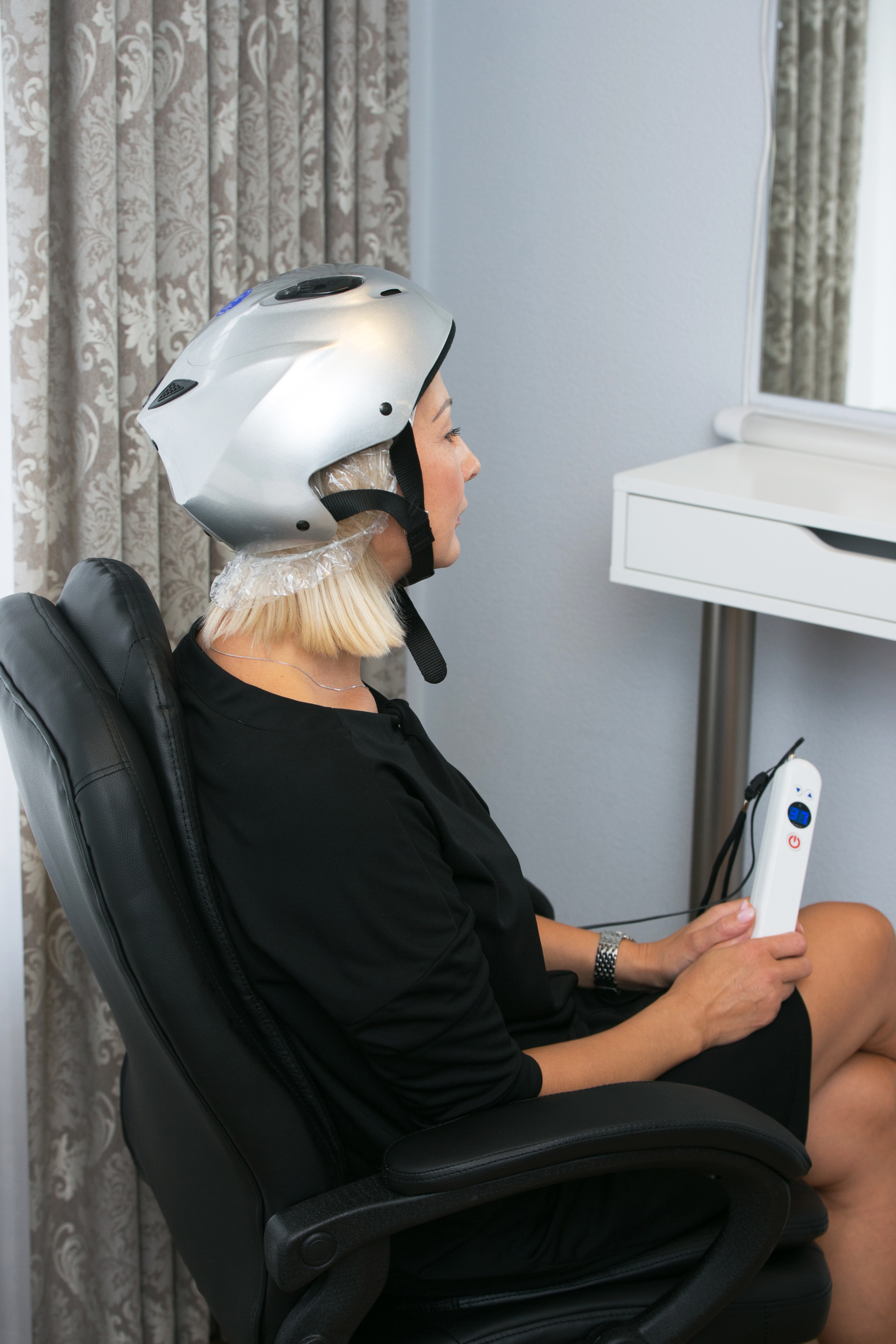 In the clinic "4. Dimensija" laser therapy is also used to promote hair growth, recovery and reduction of hair loss. For this purpose, a special helmet is used, which integrates the highest quality 660 nm laser diodes with a total power of 200 W, which ensures an intense effect on the tissues.
The scalp is treated with an infrared biostimulating laser, promoting blood circulation, absorption of various substances and stimulating dermal papilla cells, allowing the hair to strengthen, grow faster and stronger. Laser helmet procedures are usually prescribed at the first signs of hair loss, as hair loss decreases after about the sixth visit.
The helmet acts on hair follicles or hair bulbs with the help of low-intensity or "cold" laser radiation, which is able to penetrate into the deeper layers of the epidermis, stimulating the activity of the follicles. Laser rays promote more intense cell division, improve blood circulation in the surrounding tissues, allowing them to be supplied with oxygen and nutrients.
Advantages of the laser procedure:
it is non-invasive;
it has practically no contraindications, except for neoplasms in the head area, inflammations in the acute stage, certain rare diseases. Always ask the physician who recommends laser helmet treatments about contraindications;
can be used for all age groups;
it has no side effects.
Prices
Prices for dermatology services
Dermatology
Hair loss treatment and recovery using a laser helmet
12.00 €