Back
Ultrashape
Today, liposuction is not the only way to get rid of excess body volume. Excess fat deposits can also be reduced with aesthetic medicine technologies. One such solution is the Syneron&Candela ultrasound device Ultrashape Power, which can be used to achieve a result equivalent to liposuction. Ultrashape breaks down and permanently destroys dense subcutaneous fat.
During the Ultrashape procedure, ultrasound selectively acts on subcutaneous fat, fat cells are destroyed up to 2 cm deep. Similar to liposuction, the procedure gets rid of fat deposits in certain problem areas where other methods (diet, exercise) have not given the expected result. Compared to other body slimming procedures where fat cells are reduced in size, during the cavitation and Ultrashape procedure, fat cells are permanently destroyed. Since a person is born with a certain number of fat cells, this destroyed subcutaneous fat does not regenerate numerically.
The effect of the procedure is visible 3-4 weeks after the procedure. During one procedure, it is possible to get rid of 1.5 cm of excess circumference, but after a full course of procedures, it can be reduced by 5 cm.
Course of procedures: 1-3 procedures with an interval of three weeks.
The procedure is quick and painless, no prior preparation or rehabilitation period is required. The procedure is intensive and safe, fat cells are destroyed under the control of an optical device. Since there is no thermal or surgical effect during the procedure, the surrounding tissues, subcutaneous blood vessels and nerves are not injured. The Ultrashape procedure is gentler than liposuction – after the procedure there are no visible bruises, tissue thickening, no swelling or numbness.
Areas of effect: "galliffet" area, inner legs, knees, sides, back, upper arms, abdomen.
To achieve a full-fledged result, the Ultrashape procedure is recommended to be combined with Velashape procedures, which eliminate superficial fat reserves, tighten the skin and remove metabolic end products formed after the Ultrashape procedure.
Preparation for the procedure:
consultation with a body aesthetic specialist is recommended;
the fat fold in the procedure area should not be less than 3 cm;
do not drink alcohol for 72 hours before the procedure.

After the procedure:
to obtain a full-fledged result, you need to drink more water, engage in physical activities;
simple carbohydrates (sweets, white flour, sweet juices) should be excluded from the menu for two weeks after the procedure;
alcohol consumption is not recommended.

Contraindications:
contracted hepatitis C;
liver function disorders;
oncology;
skin infections.

The procedure is not effective in case of obesity – it will not break several kilograms of fat!
Specialists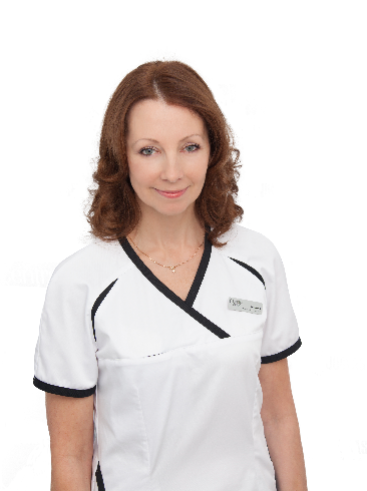 Anda Gaile
Body aesthetics specialist
Prices
Beauty Institute "Liora"
Body care
Body Fat Breakdown Treatment using Ultra Shape Power1 for Local Unit
70.00-600.00 €