Back
Carboxytherapy – naturally renewed and smooth skin
Our skin has amazing regenerative abilities. Over time, they diminish, but thanks to the development of aesthetic medicine, this process can be restored without surgery and complex manipulations. Carboxytherapy is at the same time a simple and long-lasting procedure that ensures skin regeneration at the cellular level. The procedure is based on the injection of carbon dioxide into the subcutaneous tissue with a very thin needle. Medical carbon dioxide causes immediate dilation of blood vessels and restoration of blood microcirculation in the tissues.
Lifting effect without a scalpel
As microcirculation improves, the process of cell regeneration and the formation of new blood vessels begins. Activation of blood circulation stimulates the activity of fibroblasts – cells that synthesize collagen. It is collagen that is the basis of the skin's radiant appearance. Improved collagen synthesis naturally creates a pronounced lifting effect.
Fighting cellulitis
Carboxytherapy reduces cellulitis, local fat deposits and improves skin tone. When carbonic acid gas is injected into the subcutaneous tissue, part of the fibrous tissue and fatty tissue is degraded and cellular metabolic processes are activated. It promotes the process of breaking down fat (lipolysis), as well as the return of lymph and the removal of waste products from the intercellular space. As a result of carboxytherapy, subcutaneous fat cells are broken down, oedema decreases, skin elasticity and tone are restored.
Carboxytherapy is an excellent solution for reducing cosmetic defects in different areas of the body:
reducing dark circles around the eyes, firming the skin and reducing wrinkles;
face oval tightening, double chin elimination;
improving the tone and elasticity of the skin of the neck and décolleté;
prevention of local fat deposits and cellulitis;
reduction of stretch marks and scars;
strengthening the inner surfaces of the skin of the hips and arms;
improvement of post-acne skin condition;
hair growth stimulation.

To achieve the best possible results, carboxytherapy should be carried out as a course.
Carboxytherapy is a procedure that can be performed at any time of the year, regardless of age and skin type. It is possible and recommended to combine it with other procedures: peeling, biorevitalization, ultrasound and laser therapy procedures. The procedure is absolutely safe – the injected carbonic acid gas does not cause any side effects and is absorbed within 5 minutes and excreted in the form of exhalation.
After the procedure, moderate redness, local swelling or small bruises are possible, which will pass in a short time. No rehabilitation period is required after carboxytherapy.
Contraindications:
pregnancy;
kidney or heart failure;
difficult breathing;
gangrene;
epilepsy;
stroke, etc.

! Carboxytherapy is allowed to be performed only by medical personnel. Be careful when choosing a service provider.
Specialists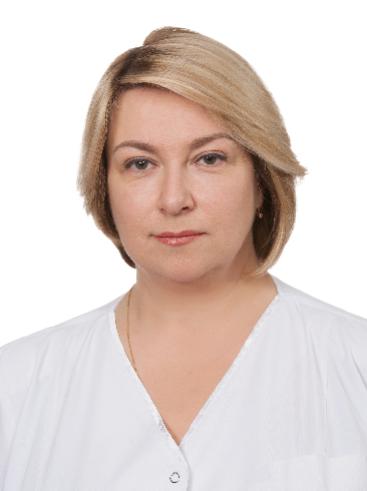 Jeļena Panova
Family doctor, beautician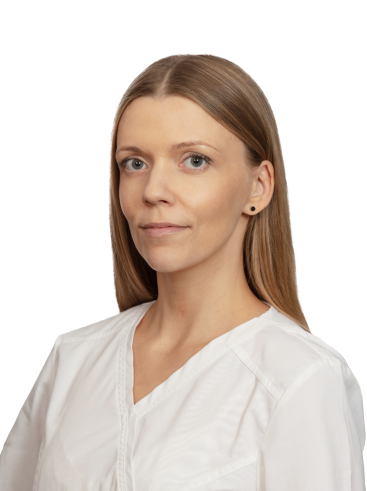 Sandra Pranca
Beautician
Prices
Beauty Institute "Liora"
Treatment
Carboxytherapy (up to 1 palm of the surface area)
30-50 €
Carboxytherapy for the face
70.00 €
Carboxytherapy for the face - a course of 4 procedures
275.00 €
Carboxytherapy for face and neck
85.00 €
Carboxytherapy for the face and neck - a course of 4 procedures
320.00 €
Carboxytherapy is a maintenance procedure for the face and neck
70.00 €
Carboxytherapy for the body (1 zone)
65-85 €
Carboxytherapy for the whole body
116.00 €
Carboxytherapy for the body - a course of 4 procedures
380.00 €
Carboxytherapy - maintenance procedure for the body after a course of therapy
30-90 €