Back
More about this specialist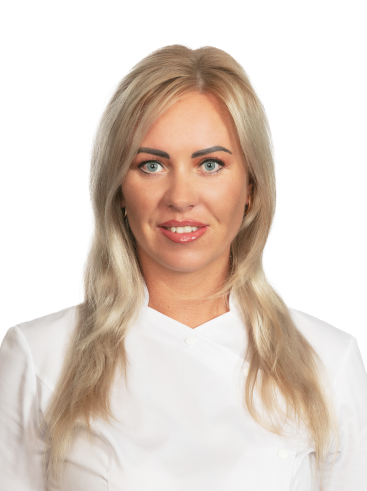 Oksana Rasnača
Beauty specialist in cosmetology
Advise on facial skincare, perform facial care procedures with COCO DERMAVIDUALS cosmetics, which is used to treat skin diseases. Offers mesotherapy, biorevitalization, biorevitalization peeling, vacuum massage, mezopen treatments. Accepts customers from the age of 11.
Education and work experience
Since 2022

Beautician in cosmetology "Veselības centrs 4" group company Beauty institute ''Liora'' .

2021

She graduated from the International College of Cosmetology and qualified as a beauty specialist in aesthetic cosmetology.
"