Back
SCHWARZY – Technology for a trained body without effort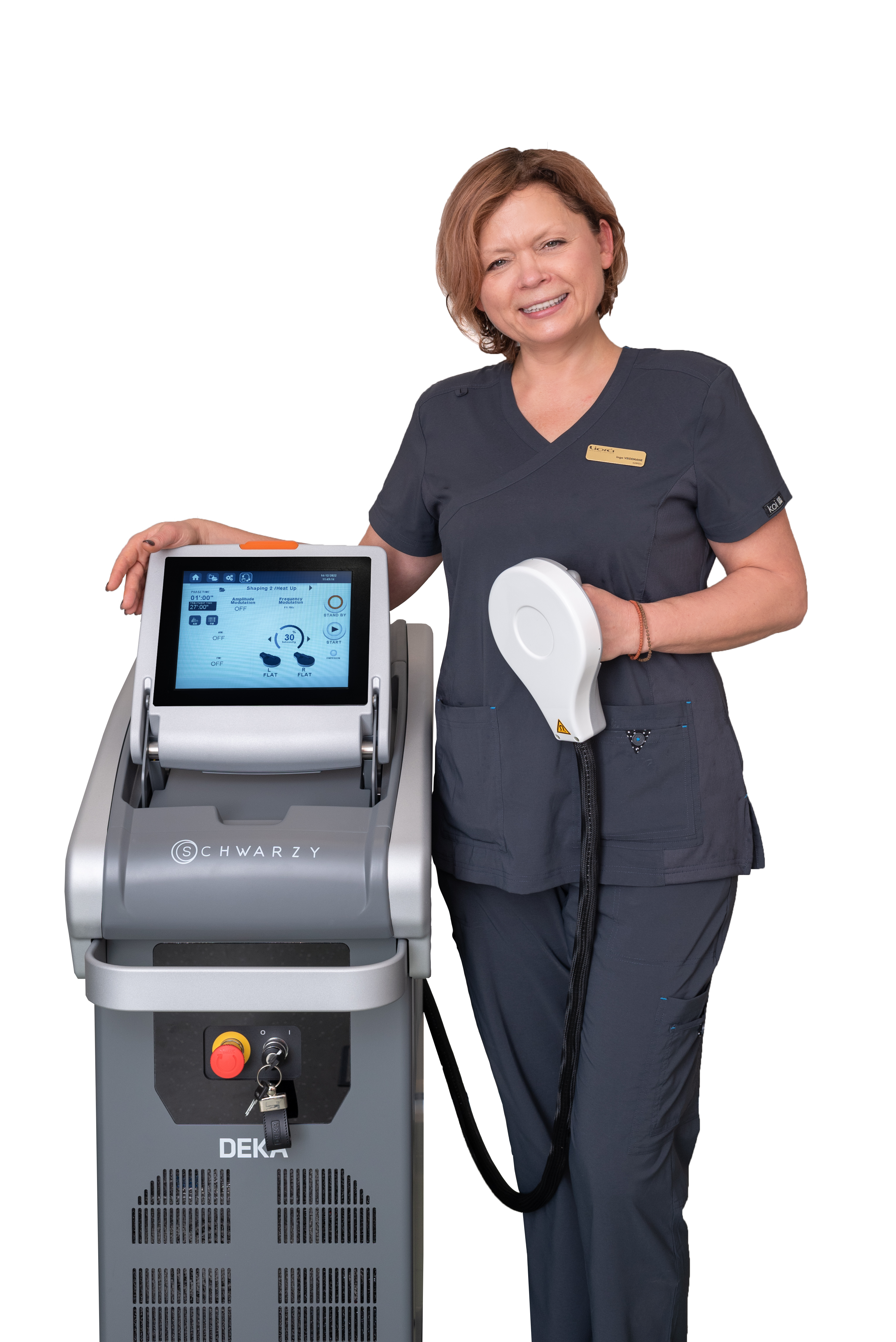 Firm body, muscle strength and reduced fat layer with Schwarzy (DEKA, Italy) second generation neuromuscular stimulation system. Thanks to the TOP FMS (functional magnetic stimulation) technology, with Schwarzy procedures it is possible to achieve results unattainable in a classic workout – during one session, under the influence of electromagnetic pulses, muscles contract more than 20,000 times – their growth and endurance are stimulated, calories are burned more, which in turn reduces fat layer.
Benefits:
increased muscle mass;
reduced fat layer;
muscle strength and tone;
stately posture.

The main advantage of Schwarzy is an absolutely individual approach to the physical form and fitness level of each customer. Everyone deserves and can achieve the body of their dreams!
The ideal body can be achieved by combining the basic programs of the three procedures and their sub-routines. The effect achieved in this way will be gradual and permanent. In the case of lower physical fitness, muscle overload will not occur, while customers accustomed to active training will avoid the "plateau" effect.
Adjustable applicators allow you to train different muscle groups, developing both muscle strength and volume, as well as locally reducing the fat layer.
Training programs depending on load and intensity
In case of a sedentary lifestyle or after being in a stationary position for a long time (injury, illness), for people with low muscle mass and tone, the most suitable program when starting a course of procedures.
For muscle tone and firm body contours. Suitable for moderately active people who do not have a constant training schedule.
For increasing muscle strength and mass, for expressive muscle relief. Suitable for sporty people as a procedure to increase the effect and durability.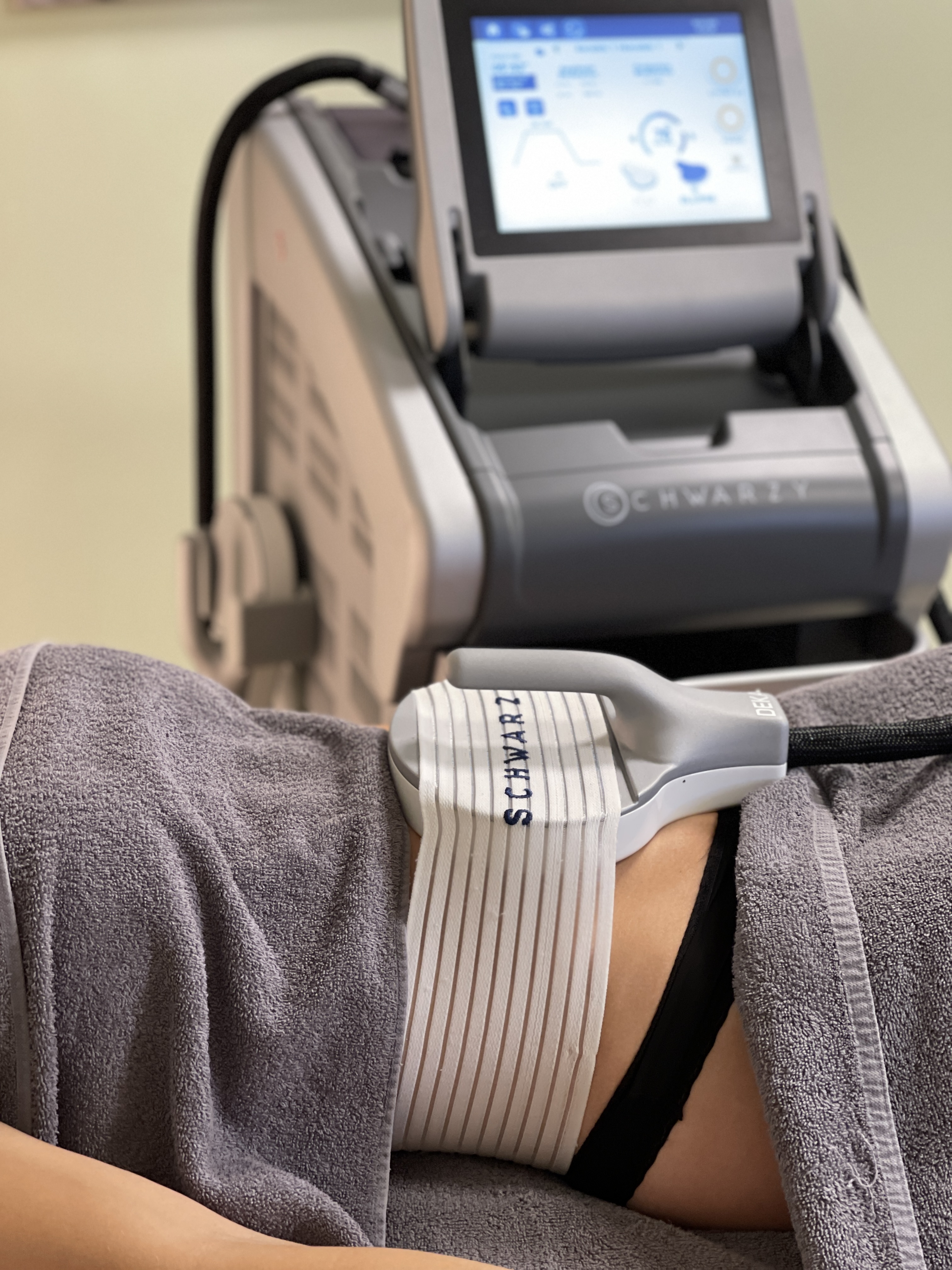 Advantages:
effect without effort;
painless, non-invasive procedure;
suitable for all levels of physical fitness;
the result is already visible during the procedure course;
individually customizable programs for continuous progress;
does not interfere with the daily rhythm.

Duration of the course: 8 sessions 2 times a week
Duration of the procedure: 30 – 45 min.
Areas of influence:
abdomen;
triceps, biceps;
thighs;
buttocks.

The perfect combination:
No to cellulite – yes to muscles! By combining Schwarzy procedures with Alma Accent Prime procedures for breaking fat and Velashape II or Velashape III procedures for skin toning, it is possible to get a perfectly trained and firm body. Smooth and firm skin will emphasize the relief of trained muscles, reduce visual defects.
In order for the obtained effect to be permanent, specialists recommend combining body aesthetic procedures with healthy lifestyle and nutrition habits.
Restrictions for performing the procedure:
pregnancy, postpartum period, breastfeeding period, menstruation;
metallic (with magnetic properties) implants in the body, pacemaker;
medicine pumps;
heart failure, heart arrhythmia;
injured or otherwise damaged muscles;
oncological diseases;
colds and other viral diseases;
acute inflammations;
septic diseases or emphysema;
lung failure;
contagious skin diseases;
systematic or local infection (for example, osteomyelitis, tuberculosis);
increased body temperature;
bleeding;
chronic diseases;
temperature or pain perception disorders;
Graves' disease.

Specialists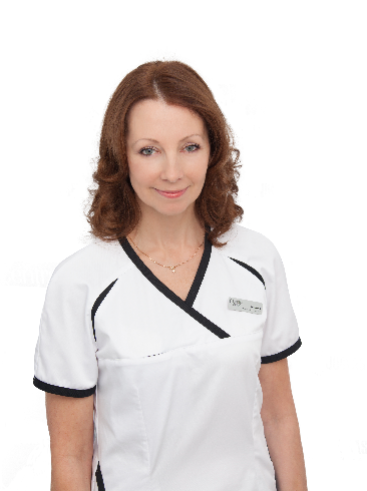 Anda Gaile
Body aesthetics specialist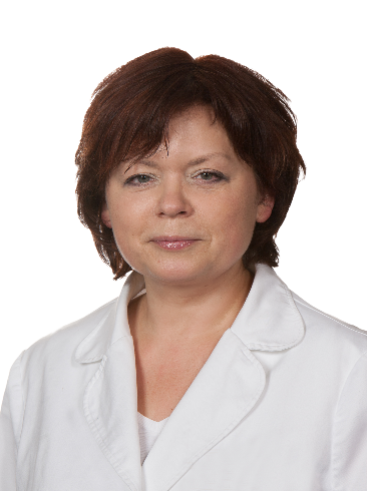 Inga Veidemane
Body aesthetics specialist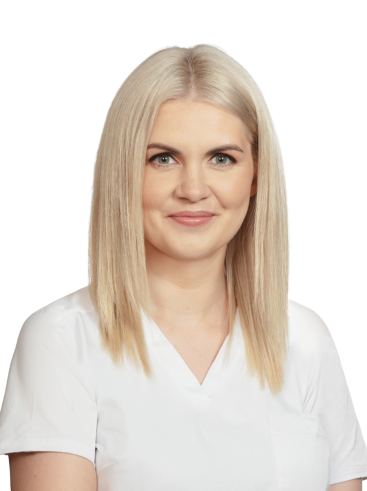 Laura Stengrevica
Beautician, Body aesthetics specialist
Prices
Prices for "4. Dimensija" services
Body treatment
Hardware technologies
Non-invasive muscle stimulation for diastasis recti and other medical conditions.
50.00-80.00 €
Beauty Institute "Liora"
Body care
Body muscle toning by Schwarzy technology for 1 zone
50.00 €
Body muscle toning by Schwarzy technology in 2 zones
80.00 €